Welcome
The Reliable Software Architectures research group (ReliSA) of Department of Computer Science and Engineering of University of West Bohemia focuses on methods and models which help specify, analyse and verify software architectures with high complexity and/or quality requirements.
Creating software which works reliably requires the combination of multiple software engineering approaches, and our unique strength is in a combination of expertise in modular-and component-based systems, static software analysis methods, discrete time simulation, wide range of testing methods, and practical expertise in methodologies of software development. We have a proven track of national and international research projects, close links with leading European groups and collaboration with industrial partners.
Contact
The group can be contacted via its senior members. The head of the group is Doc. Ing. Přemysl Brada, MSc., Ph.D.  The official address for snail-mail correspondence is:
Department of Computer Science and Engineering, Faculty of Applied Sciences, University of West Bohemia, Univerzitní 8, 306 14 Plzeň, Czech Republic
To see us in person, you are welcome to visit us at our seminars.
Highlights
There is a new video describing the aims of our research.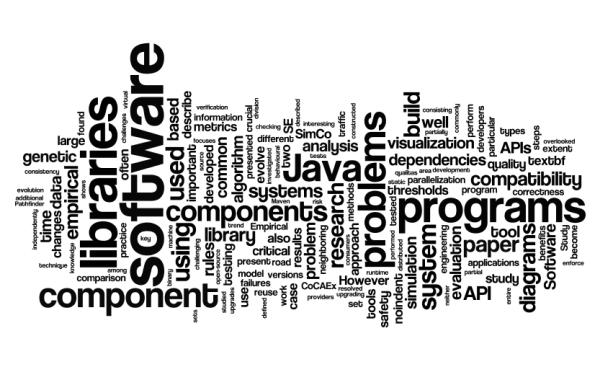 News
Blasts

Highlights from the Past
2018-12-14 -- We hosted Valentino Vranič from Slovak Technical University, Bratislava, working jointly on process antipattern definitions
2018-11-02 -- Sebastian Hoehnel from Linnaeus Uni, Sweden, was with us for a week to investigate process antipattern detection
2018-10-01 -- Members of the ReliSA group participate in the AFarCloud H2020 ECSEL project
2016-09-02 -- Jens Dietrich from Massey Uni, New Zealand, finished his 1-month stay with ReliSA, during which we worked on empirical study about the use of design-by-contract in Java.
2016-03-18 - Lukáš Holý defended his PhD thesis Large Component Diagrams Visualization. Congratulations!
... and the rest is history.